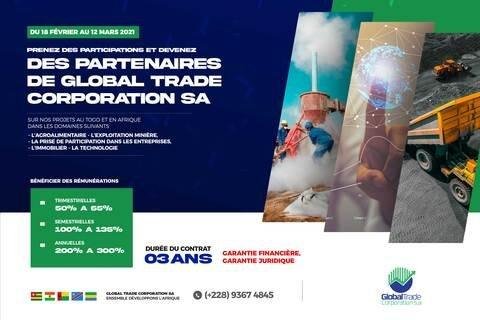 VACANCY PSC-02-2021
The United States Peace Corps Togo is seeking an individual for the position of Pre-Service Training Secretary
PEN TO : All interested eligible and qualified candidates
POSITION : Pre-Service Training Secretary
OPENING DATE March 4, 2021
CLOSING DATE : March 25, 2021
STATUS : Temporary (May to September)
POSITION OVERVIEW
Under the supervision of the Training Manager, and in coordination with the Language Coordinator (LC), Language Coordinator Assistants (LCAs) and other members of the Programming & Training staff, on an annual basis the PST Secretary performs administrative and logistical tasks related to the planning, implementation, and evaluation of a Pre-Service Training (PST) designed to ensure that Invitees, Trainees, and Volunteers are well-equipped to successfully live and work in their communities. The incumbent must be able to function well both as a team member and independently.
MAJOR DUTIES AND RESPONSIBILITIES
– Draft communications (letters, reports, memorandums, e-mails, WhatsApp messages) related to PST for dissemination to sector stakeholders, Invitees, Trainees, Volunteers, Peace Corps and US Embassy staff, and host community members. Serve as the primary 'on-site' communications coordinator between the Peace Corps/Togo office in Lomé and the PST training sites (Pagala Training Centre and surrounding training communities) by placing/sending and receiving telephone calls, texts, e-mails, etc. and ensuring timely response from field-based individuals. Compile LCA reports on a weekly basis and send consolidated report to TM.
– Establish, maintain, and safeguard filing systems – electronic and (when necessary) hardcopy. Document
Trainee progress by ensuring that LPI files (electronic and hard copy) are maintained according to PC/ Headquarters requirements and post-specific policies. Translate, prepare, and track electronic versions of all 'Readiness to Serve"-related PST assessments. Transfer any PST documents not created on Peace Corps/Togo systems through Global Protect to the Peace Corps/Togo share drive for future use, etc.
QUALIFICATIONS REQUIRED
Applicant must submit supporting documentation of how she/he meets each of the following qualifications :
Education : Completion of secondary school. Post-secondary education in secretarial, business management, administration, or related field is required.
Work Experience : At least three years of progressively responsible experience in secretarial field is required. Experience in multicultural setting is desirable.
Language : Level 3 written and spoken English, and French is required. Proficiency in one or more of Togo's local languages is desired.
Computer Skills : Computer skills in MS Office applications (e.g., Word, Excel, Power Point, and Outlook) are required.
Please visit the Peace Corps Togo website: https://www.peacecorps.gov/togo/contracts for full job description and instructions on how to apply. This announcement is also available on the US Embassy Lomé website: https://tg.usembassy.gov/embassy/jobs/
Lire aussi:
Une start up recrute un(e) Commercial(e) stagiaire-14/03/2021