The United State Peace Corps Togo is seeking an individual for the position of Programming and Training Assistant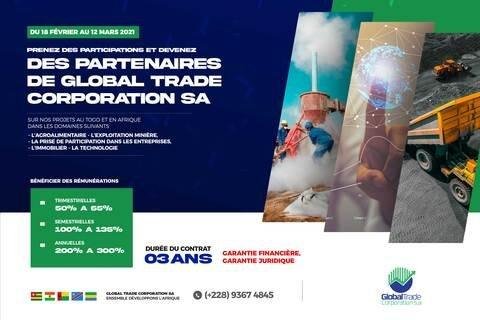 OPEN TO : All interested eligible and qualified candidates
POSITION : Programming and Training Assistant
OPENING DATE January 27, 2021
CLOSING DATE : February 17, 2021
STATUS : Full Time (40 hours per week)
A. POSITION OVERVIEW
Under the supervision of the Director of Programming and Training (DPT), the Programming and Training Assistant (PTA) works with the Program Managers (PMs), Training Manager (TM), and other staff members in executing key functions of the Programming and Training (PT) unit in supporting Peace Corps Volunteers (PCVs) throughout their service. Functions include: creating and maintaining databases (counterpart database;
training participant database); managing/maintaining PT site history files in compliance with Peace Corps policies; managing all PT resource materials at post (hard copy and electronic); reviewing and editing post English and French contributions to PCLive for both content as well as style and encouraging Volunteers to generate and upload content to PCLive through Peace Corps/Togo-approved channels; organization of materials; assist in the preparation of PT budgets; logistics coordination; prepare training venues; and administration of all logistical aspects of the following key training and special events.
B. MAJOR DUTIES AND RESPONSIBILITIES
– At the request of the DPT/PMs/TM prepares and distributes event announcements and logistical details to participants; Confirms dates and times with guest speakers and participants; Sends correspondence to Peace Corps partners upon request from DPT, TM, PMs, Small Grants Coordinator, and Monitoring & Evaluation Specialist; Liaises with DPT, PMs, TM and Administration to ensure training supplies are ordered, received, and sent to appropriate venue.
– Manages inventory and access to all documents/resources contained within post's Information Resource Center (IRC).
– Compiles and edits unit submission for the Volunteer Information Newsletter (VIN) on a monthly basis; Oversees maintenance of site history files by geographic region and ensures that files conform to Peace Corps criteria and policy, etc.
C. QUALIFICATIONS REQUIRED
Applicant must submit supporting documentation of how she/he meets each of the following qualifications :
Education : Completion of secondary school. While not required, additional pertinent technical or collegiate education highly desired.
Work Experience : At least three years of progressively responsible experience as program assistant, or administrative assistant or related is required. Two or more years of related experience working in a similar environment. Three to five years with an international/multicultural organization is desirable.
Language : Level 3 written and spoken English, and French as well as one or more of Togo's local languages is required.
Computer Skills : Computer skills in MS Office applications (e.g., Word, Excel, Power Point, and Outlook) are required.
Please visit the Peace Corps Togo website : https://www.peacecorps.gov/togo/contracts for full job description and instructions on how to apply. This announcement is also available on the US Embassy Lomé website : https://tg.usembassy.gov/embassy/jobs/
N.B. : Please specify the title of the position you are applying for. Only selected applicants will be contacted.
Lire aussi:
La Nouvelle Société Cotonnière du Togo (NSCT) recrute un Directeur Logistique
Pas encore abonné à ce blog?