Community NGO committed to safeguarding the safety and protection of children/young people and promoting gender equality for girls, Plan International Togo, an employer that promotes equality of opportunity and does not discriminate based on gender, race, social origin, political opinion, disability and marital status, and applies zero tolerance policy for fraud and conflict of interest, is searching for employment a Grants Compliance Officer.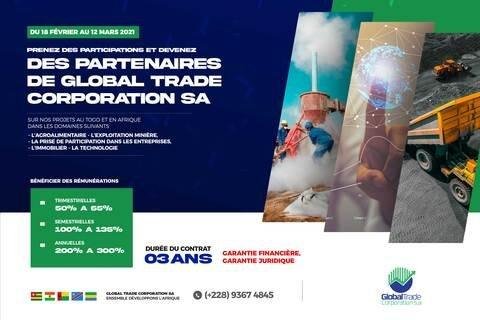 Title: Grants Compliance Officer.
Grade: C2
Location: CO Lomé
Taking office: Immediate
Reports to: Grants and Business Development Manager
Role Purpose:
Within the Grant Team which is part of the Grants Department, the Grant Compliance Officer will work as part of the team to provide a full range of pre and post-award services to Plan International Togo, he/she provide timely and reliable grants financial information and analysis that lead to effective decision making. He/she is responsible for ensuring a mechanism that effectively monitors the financial progress and trends of grants within the Country
Accountabilities:
Register Grants in SAP according to the approved budget.
• Update Grants and budget information in SAP Grants Module.
• Proceed to the coaching of the partner NGOs for an effective financial management of the Grants
• Review of periodic financial reports per Grant (monthly, quarterly and yearly) and submit to the Country Finance Manager and
Grants Support Manager for approval and sending to the donors
• Assists in budget preparation of various grants and in contracts financial reporting.
• Ensures grants point person / Coordinators have up to date financial information on grant spending
• Reviews grant-funded Project Outlines (POs) before they are submitted for approval
• Maintain Togo grants indicative funding information on the Share point.
• Ensure that SAP information are up-to-date.
• Work with the grant project accountants and managers to ensure that all Project Outline (PO) modifications are in line with the FAD document and ensure proper follow up with other Grant staff for amendment of the FAD when it is necessary.
• Ensure that all the Donor reporting requirements at the moment of preparing the reports are met in order to mitigate the risk of
disallowed costs
• Produce monthly & quarterly Grant department financial reports, both internal for Plan Togo and those issued by the International
Headquarters/Regional Office Grants Unit.
Technical Expertise, Skills and Knowledge:
Essential
• At least four year University Degree in Finance or equivalent experience.
• Knowledge in grants budgeting.
• Knowledge in donors' policies and procedure.
• Knowledge in financial reporting.
• Knowledge in computer science and use of relevant software and other applications, e.g. word processing, database, internet.
• Understanding of cost-recovery analysis
• Knowledge of business systems and information technology, and main donors key requirements
Desirable
• Strong negotiating, facilitation & influencing skills
• Analytical skills
• Demonstrates clear respect to all and especially children and women without discrimination;
• Initiative, sound judgment, and ability to work independently
• Ability to work in a multidisciplinary & multicultural environment
Content of applications folders:
Applications must include:
1. A cover letter of two (02) pages at most;
2. A Vitae Curriculum of no more than three (03) pages;
3. A copy of the last diploma.
N.B. Put all three documents in one file
Additional information:
1. Only successful candidates after reviewing the files will be contacted for written tests and interviews;
2. Applicants are obliged to comply with child protection and gender equality and inclusion policies applied within the International Plan Organization;
Deadline for filing files:
Applications must be sent to Plan International Togo's Resident Representative by email at [email protected] not later than Thursday, March 1st, 2021 at 5:00 p.m
Awa Faly BA,
Resident Representative.
National Organisations Australia Belgium Canada Colombia Denmark Finland France Germany Hong Kong India Ireland Japan Korea Netherlands Norway Spain Sweden Switzerland United Kingdom United States Programme Countries Bangladesh Benin Bolivia Brazil Burkina Faso Cambodia Cameroon China Colombia Dominican Republic Ecuador Egypt El Salvador Ethiopia Ghana Guatemala Guinea Guinea-Bissau Haiti Honduras India Indonesia Kenya Laos Liberia Malawi Mali Mozambique Myanmar Nepal Nicaragua Niger Nigeria Pakistan Paraguay Peru Philippines Rwanda Senegal Sierra Leone Sri Lanka South Sudan Sudan Tanzania Thailand Timor-Leste Togo Uganda Vietnam Zambia Zimbabwe Plan Limited, registered in England no.3001663. Registered address as above.
Lire aussi:
Pas encore abonné à ce blog?