Malaria Consortium recrute un coordinateur technique pays, Togo
TOGO_CTC_202012 – Country Technical Coordinator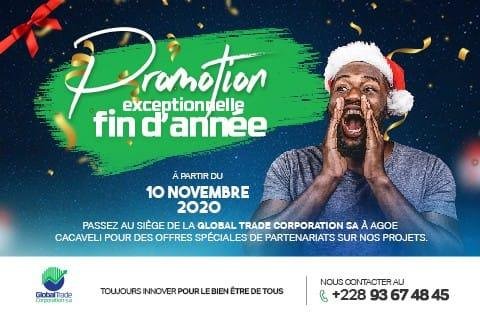 Malaria Consortium is recruiting for a Country Technical Coordinator to join our team in Togo.
To provide technical oversight and support to programmes in Malaria Consortium's Togo Faso office to ensure that up-to-date knowledge and best practices are used in implementation and that programmes have an internal learning process that contributes to improvements.
The position holder will be responsible for technical oversight for all projects and programmes within Malaria Consortium Togo portfolio and work to position MC as technical lead on SMC and community health. Develop a research strategy and develop research protocols. Develop a country-level M&E framework.
Lead on national technical coordination and represent MC in key forums and engage with programme-level technical working groups. S/he will also provide technical inputs to the Ministry of Health and other key stakeholders on tools and policies, including MC assured SMC quality standards are incorporated in national strategy and practice, and oversee SMC quality improvement through verification and develop technical implementation materials for training and supervision. Develop and/or support the development of technical publications.
Provide technical oversight to Malaria Consortium research teams in country. Also, provide technical inputs to research ideas and opportunities and to the writing of funding proposals.
The successful candidate will have :
Master's degree in Public or International Health, Communicable or Infectious diseases, Epidemiology or related discipline ;
Extensive experience designing and working in public health programmes or communicable disease control, with significant experience in a senior role ;
Highly knowledgeable about malaria control, communicable diseases and nutrition and/or direct experience working in these areas ;
Field experience in Sub-Saharan Africa and a solid understanding of the realities and complexities of programme implementation ;
Demonstrable experience working in a technical advisory capacity to Ministries of Health and other partners, including relating to policy and guidelines review or development, and programme reviews ;
Business development, including needs assessment, the development of concept notes and proposals, and stakeholder consultation and analysis ;
Professional working proficiency of French and English (both written and spoken).
To view the full job description please click here.
We need to keep beneficiaries safe so our selection process reflects our commitment to safeguarding. Please find our Code of Conduct, Safeguarding Policy and Privacy Notice here.
WORKED IN THE CIVIL SERVICE? Are you/have you been a member of the Civil Service in the past two years? Before accepting any new appointment or employment, whether in the UK or overseas, which you intend to take up after you have left the Civil Service, you must consider whether an application under the Business Appointment Rules for Civil Servants is required. If it is required, you should not accept or announce a new appointment or offer of employment before it has been approved. The model application form for this purpose is available at : https://assets.publishing.service.gov.uk/government/uploads/system/uploads/attachment_data/file/579758/Business_Appointment_Rules_for_civil_servants.pdf and on civil service departmental intranets. This form should be used for all applications under these Rules. Retrospective applications will not normally be accepted.
Please Note :
In accordance with the DfID Code, all applicants shortlisted for recruitment to commercial contracts will be asked to declare any conflict of interest.