Job Description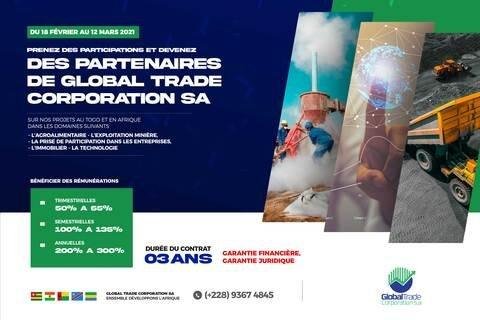 We are currently seeking a Finance Officer to be responsible for all accounting tasks of our Lomé office and support our Human Resource team with the management of the payroll of the Lomé staff.
Your Responsibilities
Accounting:
-You are responsible for following accounting procedures as established by the headquarters office as well Togo accounting laws, including implementation and use of enterprise resource planning system to reconcile office financial activities;
-You will be drawing up the balance sheets and income statements and also do the bank remittance and reconciliations;
-Preparation of the operations necessary for the management of the budget: order, payment, etc. is part of your tasks;
-You will assist in the preparation of the budget for subsequent years;
-You will supervise finance-related activities conducted by the Administrative Officer including but not limited to petty cash control, documents filings and verification, etc.;
-You will be working with the external auditors.
Payroll Management:
-You carry out all upstream operations for the establishment of staff pay slips (Registration and monitoring of absences: leave, illness, training, etc…);
-You prepare pay slips and transfer orders for validation;
-You keep abreast of changes in payroll regulations and maintain the software provided for this purpose.
Relations with Social and Fiscal organisations:
-You manage relations with social organizations and make the regulatory declarations: Employee benefits and retirement;
-You manage and track refunds from tax agencies: OTR.
Ensures the follow-up of personnel files:
-You register the employment contracts, make the related declarations, and ensure the follow-up of the contracts and maintain the personnel records;
-You maintain the mandatory registries: personnel registry and other files;
-You keep abreast of changes in agreements and regulations and ensure their application.
Ensures the elaboration, the respect and the update of the documents of Accounting and Financial management procedures:
-In collaboration with the Lomé Office Director and other colleagues and with the support of the external auditor, ensures the development of the required documents of both international and national standards in financial management procedures;
-Ensures compliance with internal accounting and financial management procedures;
-Ensures the maintenance of accounting and financial management procedures and documents.
Contribution to Project Development:
-You prepare budget for project proposals being developed as required;
-You work closely with CA project development team as appropriate.
Participation to workactivities:
-You participate in meetings to which you are invited;
-You contribute to advancing the work and operations of the office;
-You contribute to any activity being required from you.
Your Profile
You will ideally have the following qualifications and skills:
-A Bachelor's degree in accounting or finance, with at least 3 solid years of professional experience working in similar role for the non-profit sector;
-Proficiency in current payroll software required (Sage and/or ETO Compta);
-Proficiency in accounting software (Sage and/or ETO Compta);
-Proficiency in standard Microsoft office tools, with a strong proficiency in Excel;
-Knowledge of rules of non-profit accounting (public subsidies/grants/funding);
-Knowledge of the social management of human resources (payroll, contributions, leave…);
-Knowledge of the legal aspects and regulations pertaining to non-profit management in Togo;
-Strong regard and organization skills for the respect of deadlines and procedures;
-A good listener and have the ability to work in teams;
-An innovative and creative thinker with a good adaptability and are available on demand, convince with responsiveness, dynamism, diligence and rigor;
-Our working language is French and English, therefore excellent French and English writing and verbal skills are necessary. Basic German skills are welcome, but not required, other language skills are an asset;
-You are highlymotivated.
We Offer
-A job with purpose. With us you will work in a team of engaged people and with your skills you can make a positive contribution to our work in the field of climate change;
-A positive and inspiring working atmosphere in an international team;
-A package of benefits including contribution to social security and health insurance.
Conditions
Application Deadline: April 30th, 2021
Starting date: As soon as possible
Location: Lomé, Togo
Terms: We are looking for a long-term collaboration. Currently we can offer a fixed term contract for 1 year, with the perspective of extension based on performance and funding.
For further information send your questions via email to [email protected]
Please apply with your CV, cover letter and a list of three referees by April 30th, 2021 exclusively using the application form. Applications by email or by post can unfortunately not be processed.
Lire aussi:
Le Ministère de l'Economie Numérique recrute un consultant individuel-23/04/2021
Plan International Togo recruit a Grants and Business Development Manager-28/04/2021